Counting the Omer, the week of Chesed
(I am using Rabbi Ted Falcon's book  "A Journey of Awakening" to count the Omer.  These are my reflections.)
I am challenged.  Stirred and shaken, I am asked to look at the energy of Lovingkindness for the week.  It travels through my body.  I am resistant.  I am asked to leave behind in the desert that which keeps me in slavery.  I am leaving behind my childhood abusers.  I am taking them from my consciousness, my life, my DNA and casting them out into the desert.  I imprison them naked and beaten in cages to perish in the desert.  There is no Lovingkindness.   My heart pounds as I dragged them out into the sand.  I am on the edge of the desert, I have not really left Mitzrayim.  I look back to see Egypt, still stuck, still no peace, still a slave.
I stay with the Omer.  Keep counting.  At times, I feel like a fraud but I keep breathing, keep meditating.  The energy swirling through me, challenging me.  Right shoulder into left shoulder. Then into my heart space.  The pictures of my tormentors shake me at midday.  I'm angry and confused.  I still have not moved deeply into the desert. I am on the skirt again. I am a slave again.  I have not let go of anything.  I am punishing, selfish and retaliatory.  I meditate.  Lovingkindness washes over me.  I awaken.  They are not my tormentors but Children of God.  I slowly walked to the cages and unlock them, give them clothes, water and food.  Show them to a beautiful rich Oasis.  The Oasis of Lovingkindness.  If they are not free I am not free.  The sefirah opens.  A parade of people are set free into the desert.  The Oasis of Lovingkindness waits for them.  Palm trees, shade, camels and goats, dates and fruit.  True abundance.  I watch my mother and father walk across the sand, smiling and waving.  I walk further into the desert.   I breath.  Shalom.
Music finds me.   The flow of energy for me has always had music to it.  I start to compile a playlist, one song for each day.  The wonderful thing about collecting music digitally is that I now have the library of a radio station on my computer.  The music of my youth.  Mostly from 1965 to 1985, but I have managed to keep up with times.  Jazz, rock, country, folk whatever music sings to me.  Now I begin a playlist for my journey.   At the end of the journey I will have a forty-nine-song playlist.
Here is the Playlist for Chesed.
Day 1. Chesed in Chesed…Beginnings by Chicago
(the lyrics "only the beginning of what I want to feel forever" jumped out)
Day 2. Gevurah in Chesed… More Love by Dixie Chicks
(beautiful song with strength, love and polarities)
Day 3. Tiferet in Chesed…Keep me in your Heart by Warren Zevon
(song of surrender and love)
Day 4. Netzach in Chesed… Express Yourself by Charles White and the Watts 103rd St. Band
(creative expression of lovingkindness)
Day 5. Hod in Chesed …Splendor by Tim Moyer
(New music for me.  Found this piece by searching the energy of the sefirah)
Day 6. Yesod in Chesed… Get Together by The Youngbloods
(My awakening was in the sixties)
Day 7. Malchut in Chesed… Higher Ground by Stevie Wonder
(Song of the sefirah that grounds me)
What music sings to you? What is your playlist?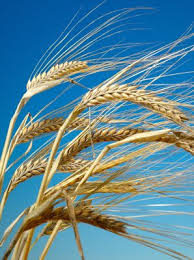 Zack Hoffman    2017