The Week in Hod
The sefirah of Hod.  The energies of Glory.  Five weeks gone. Walking through the desert.  This week was a roller coaster.  Felt like quitting early in the week.  Lost my way because I couldn't comprehend the tree of life.  The result was frustration.  Frustration is a key, a hot button, something that when it gets pushed makes me want to escape. To leave.  To quit.  The moment of not-enoughness. I have been here alone before and left the journey, but I have someone who is keeping me accountable, my friend Katie in Los Angeles. We try and talk every night. I stay with it. Keep moving, breathing and meditating.  I see my pattern. I see my DNA. I see my life my, my memories and they all come into play.  Frustration and I am running. Frustration and I am throwing up my hands. I feel not smart enough, not evolved enough, not clever enough, not spiritual enough. Why bother it will all disappear anyway.  I fight through all that chatter inside my head.
I take action.  It helps.  I do research.  Find blogs and books, and in my search I find a few sentences that makes sense to me.  It changes the focus. It changes me. I look at the tree of life again and see the energy not running through a tree but running through a man, a human form…me.   The sefirot of Chesed and Guevara are the arms. The sefirot Netzach and Hod are the legs. The arms and legs all connected through the heart space of Tiferet. The energy flows again, the ideas flow again.  I am back and breathing.  The meditations this week are about form and physicality. The vessel. The vehicle. The host.  The name of God this week and last contained the word Tzeva-ot.  It means host.  My legs host me as I walk through this world, physically and spiritually.
My energy has increased this week. I am in the present. This week I have sat in cafes, written with other writers, been part of the creative process.  I have produced poetry and listened to warriors with pens, talented and brave.
Music carries me.  It has carried me in the past and it carries me now.
Playlist for the week
Day 29.  Chesed in Hod.  Spirit by Al Jarreau
(The embodiment of spirit.  The lovingkindness of Al Jarreau.  Have loved this song since I heard him sing it at the Bla Bla Cafe)
Day 30.  Gevurah in Hod.  The Shape I'm In by The Band
("The world of form is confusing to us." I am challenged as I walk this path.  My energy and physical being are in need of care.)
Day 31. Tiferet in Hod.  Heart of the Night by Poco
(The heart space in the midst of the wilderness.  This song give me hope.)
Day 32. Netzach in Hod.  Every Breath You Take by The Police
(Physical vitality is met at this sefirah. It all begins with breath.)
Day 33.  Hod in Hod.  Edge of Glory by Lady Gaga
(The celebration of Lag b'Omer.  This song rings with freedom, movement and joy. Could not think of a better song.)
Day 34. Yesod in Hod.  Here To Love You by The Doobie Brothers
(I am responsible for the love I give and the love I withhold.  Have always loved this song. Hod makes gratitude possible.)
Day 35. Malchut in Hod.  Walk of Life by Dire Straits
(The understand of sefirah, the way I walk in the world both physical and spiritually.  Moving to the beat.)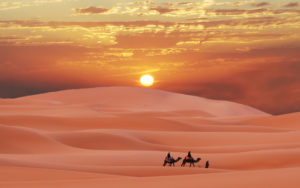 Zack Hoffman 2017