I made it to the finish line.  30 Haiku's in 30 days.  They will follow.  It was a wonderful exercise and I may not be the great Haiku artist but I do understand the form.
I have returned again to the book "Spark Joy" by Marie Kondo.  The book is about organizing and getting enjoyment out of the things that surround you.  I have re-read the section on paper and am working on cleaning.   I have numerous spiral notebooks because I like to write long hand.  I am going through the notebooks and taking the joy and shredding the rest.  I call this "The Dig".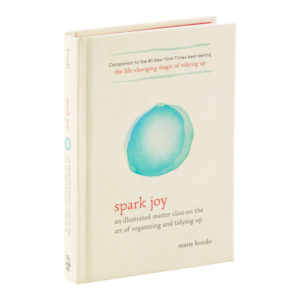 I am also going through old paperwork and have unearthed some old poems.  I am going to post two of them.  The poems are non-apologetically unedited.  The first from my first class in Poetry at LA Valley College in 1972 and the second from a poetry writing spurt in 1995.
But first… Haiku
Day 29
embolden cat leaped
onto the kitchen table
fearless to find food
Day 30
purging sheet music
songs and memories not lost
captive in my heart
and now the poems
Rainbows
Within all of us
Rainbows lie
To find them
Just look closely
Into someone's eye
The golds of love
The purples of desire
The hatred of burgundy
Mixing the yellow of fire
Rainbows can't be seen
From just red to green
It is the reflection of all
From spark to shade
And becomes the place
Where tears are made
From love to pain
From freedom to chains
They are the beams of the watchtower
Searching, hour after hour
For the lost ships
Through the foggy sea
Searching for the rainbow
Within me
Zack Hoffman
1972
Wad this Up
Make a list of things to do
and march them to quicksand
Have Michael Jackson tell you
you're the best Jew in the band
Write letters to your congressman
about your next-door neighbor's wife
Watch the tube and masturbate
to someone else's life
The acupuncturist has a needle
to cure your flesh of fear
You've been thrown away so many times
it doesn't seem so queer.
Zack Hoffman
July 1995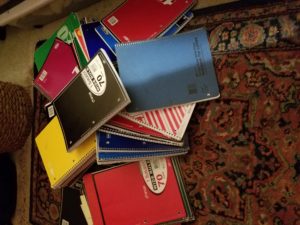 Zack Hoffman 2017