I am sitting at the kitchen table of my cousin's home in Nanoose Bay, British Columbia watching Spring and Winter battle for dominance through the wind and clouds.
Tomorrow is my 67th Birthday.  It is quiet and reflective. No wild party.  No DJ is being hired so I can rock out to Mitch Ryder and the Detroit Wheels singing "Devil with the Blue Dress".  It will come and go and hopefully there will be no blazing cake that might need a fire extinguisher.   Perhaps a corned beef on rye!  Strange now that the gift I think of giving myself is a professional hair trimmer for the hair growing uncontrollably around my ears.  These are the things I think about, that and how long will me knees last me playing "old man" tennis.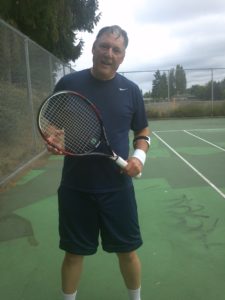 Yesterday I found an old book of poems.  One I had loved.  One I had lost.  I found "Selected Poems from 1956 to 1968" by Leonard Cohen.   Out of print, it had disappeared from my life over a decade ago.  It was given to me by a woman who I loved deeply when I was 19 years old.  My own fears, insecurity and the fact she lived 3000 miles away broke us apart.  I was not very good at carrying on a friendship with those I had loved, but I did carry that book with me for over thirty years.  From apartment to apartment, across borders and state lines, on planes and in cars.  Where ever I landed and had a bookshelf it would sit.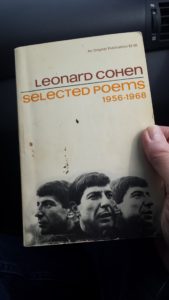 Then it was lost, by time or carelessness or by some absent minded borrower.  Yesterday I found it again.  On a dusty shelf of a large Thrift Store in downtown Parksville.  It flew into my hand and I was out the door after paying on three dollars for my birthday treasure.  The cover was worn and faded, just as I remembered it.
My cousin said to me, "It is bashert!".  In Yiddish it means my destiny or fate.
I don't know about that but it was good to visit with my old friend Leonard Cohen, who I only met on the pages of this book.  He inspired me to write poetry, to risk, to talk honestly.  I mourned his death last year.  Thank you Leonard for your music and your words.  And thank you to the Love who put the book in my hands so many years ago.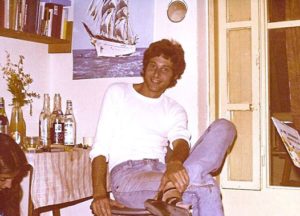 Zack Hoffman 2017